Full Stack JAVA Developer Training
Technovids' Full Stack Java Developer Training Course is a comprehensive program designed to equip you with the skills and knowledge necessary to become a proficient full-stack Java developer. In this course, you will learn the ins and outs of Java programming, front-end and back-end web development, database integration, and advanced application development frameworks. With hands-on projects and industry-relevant experience, you'll be well-prepared to excel in the dynamic field of full-stack development.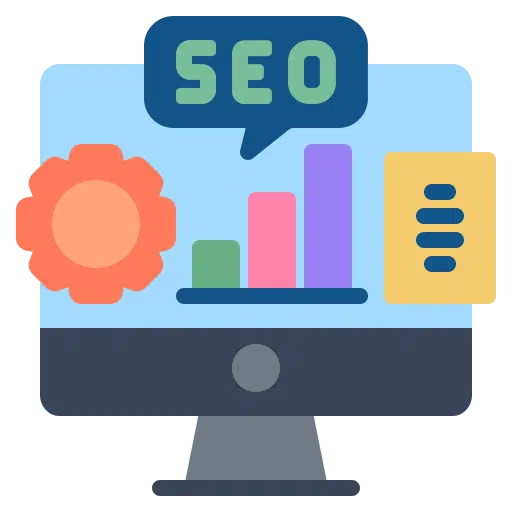 We have received loved everywhere we could have.
Our Full Stack Development with Java training program is a comprehensive and technically-focused course designed for aspiring developers looking to master the art of web development. This program dives deep into the Java ecosystem, equipping participants with the knowledge and skills necessary to build full-fledged web applications from scratch.
Our Full Stack Java Developer Training program is suitable for individuals from various backgrounds who are interested in expanding their software development expertise. Whether you're a manual tester, have a non-programming background, come from a testing background, or are a software engineer interested in mobile technologies, this course is designed to bridge the gap and empower you to step into the world of automation. Freshers, software testers, and graduates looking to enhance their skill set are also encouraged to enroll in this comprehensive training.
Topics Covered in the Program
Core Java and Java EE fundamentals
HTML5, CSS3, and JavaScript for frontend development
Java Servlets and JavaServer Pages (JSP) for server-side web development
Java Persistence API (JPA) and Object-Relational Mapping (ORM) for database integration
Spring Framework, including dependency injection, aspect-oriented programming, and MVC architecture
Building RESTful APIs using Java and Spring Boot
Frontend frameworks like React, Angular, or Vue.js for building interactive user interfaces
Database integration and SQL for data management
Deployment strategies and DevOps practices for seamless application delivery
Hands-on project work to apply learned concepts and reinforce practical skills.
By enrolling in our Full Stack Development with Java program, participants gain a deep understanding of the Java ecosystem, acquire practical expertise in developing robust web applications, and position themselves for success in the ever-evolving field of web development.
Why Choose Java Full Stack Program:
Extensive Java Ecosystem: Java offers a rich ecosystem of libraries, frameworks, and tools that facilitate web development. Participants will gain proficiency in Java EE, Spring Framework, Hibernate, and other essential Java-based technologies widely adopted in the industry.

Versatility and Scalability: Java's versatility allows developers to create robust, scalable, and high-performance applications. The program covers frontend development using HTML, CSS, and JavaScript alongside backend development with Java Servlets, JavaServer Pages (JSP), and Java Persistence API (JPA). This combination empowers participants to handle the entire application stack efficiently.

Industry Demand and Opportunities: Java remains one of the most sought-after programming languages in the job market. By specializing in Java full stack development, participants unlock a wide array of job opportunities across diverse industries, ranging from large enterprises to startups, ensuring a stable and rewarding career.
Introduction to Java Programming
Java Development Environment
HTML, CSS, and JavaScript Fundamentals
Java Servlets and JavaServer Pages (JSP)
Database Integration with Java
Projects:
Minor Project 1: Building a Dynamic Web Application with Java Servlets and JSP
Java Persistence API (JPA) and Object-Relational Mapping (ORM)
Spring Framework and Dependency Injection
Building RESTful APIs with Java and Spring Boot
Frontend Frameworks
Deployment and DevOps Practices
Projects:
Minor Project 2: Developing a RESTful API with Java and Spring Boot
Overview of Java programming language
Variables, data types, and operators
Control statements: if-else, loops, and switch-case
Object-oriented programming concepts: classes, objects, inheritance, polymorphism, and encapsulation
Exception handling and error handling
File handling and input/output operations
Introduction to Java libraries and frameworks
 
Tools you will be mastering
You still got doubts? 
No worries ask us everything you have, Contact us and one of our trainers will be there to answer all your doubts.
Know more about Technovids Full Stack Java Developer Course
Career Opportunities after Techovids Online Full Stack Java Developer Course
Technovids Full Stack Development with Java provides 100% placement assistance to all the students who opt for it.
Under the placement assistance, students attend placement workshops hosted by HR executives of famous brands, undergo mock interview training & also get their resumes tailored to perfection.
After completing the Full Stack Java program with TechnoVids, participants can look forward to a plethora of exciting opportunities in the software development industry. The combination of comprehensive Java skills and full stack development expertise opens doors to various career paths and job prospects. Full stack Java developers are highly sought after by companies of all sizes, ranging from startups to established enterprises, across industries such as finance, e-commerce, healthcare, and technology. With proficiency in both frontend and backend development, graduates can pursue roles such as Full Stack Developer, Java Developer, Web Application Developer, Software Engineer, or even take on freelance projects and entrepreneurial ventures. The demand for Java-based web applications, enterprise systems, and robust software solutions continues to grow, ensuring a stable and rewarding career. Additionally, having a solid foundation in full stack development allows individuals to adapt to emerging technologies and trends, keeping them relevant and competitive in the ever-evolving digital landscape. By completing the Full Stack Java program with TechnoVids, participants position themselves for a wide range of opportunities with the potential for growth, challenges, and a fulfilling career in the dynamic field of software development.
I enrolled myself here for Java Developer training, and now after completion of my course, I am delighted with my choice. The Teaching method was Excellent. The trainer explained all the straightforward points manner.
It was a pleasant experience learning Java Developer Training with Technovids. I know many new things. Everyone was pro-supportive, especially Zoya, the trainer, who supported me immensely. The trainer was excellent; he helped me understand the core concepts. The trainer used to conduct mock tests to ensure we understood the concepts. Not only for the theoretical training but also focused on the practical, live projects, etc. Thanks, Technovids Consulting Service.
The best part of this institute is that courses are 100% practical. The knowledge that I get from Technovids is fantastic. Java development course helps us be professional quickly after completing any studies: the gratitude to Technovids Team.
Technovids is an excellent institute for learning Programming. Better Lab Facility with the best Trainer, well, experienced Trainer!! I feel proud to be a part of this institute. If you want success in programming, I suggest You join only Technovids. I learned the Java Developer training and got placed also.
Saurabh Jha
Frequently asked questions
Enroll in Technovids' Full Stack Java Developer Training course today and unlock your potential as a skilled and in-demand full stack Java developer. Join us on this exciting journey towards a successful career in the tech industry!